Weld Company is aiming to rediscover and revaluate the old institution of Dance Company and is updating the Company form through a collective work conducted by one of Weld clearly given structure with room for spontaneous, individual wishes and needs. Dancers and choreographers from different backgrounds share a common, daily and physical practice. The Company will work with invited choreographers, self made works and instigate the Swedish dance history. The members  contribute with and are involved in selecting the content.
Weld Company could be seen as an enabling structure where new constellations and ideas become. The main focus is on the space freed to practice the art form. To become the dancing body, the dancing community and through this pose questions about dance and choreography today.
Weld Company proposes  different scenarios for presentation. Besides the traditional dance contexts, nationally and internationally, the company will "parasite" on existing structures or work in the gaps between the unestablished and established . For invited guest choreographers, the work could be an opportunity to challenge oneself, to reconsider an older work, or to share an ongoing process.
Within the frame of Weld Company, there is a collaboration with lighting designer Anton Andersson, Ronald Hessman and designer Erik Annerborn. Who have been given the task to create a collection.
The seasons contains of presentations on a regular basis, in order to create an intense, knowledge generating relationship involving an audience.
The documentation of the work will be gathered and published on this site. The publication No Talking No Props is released on a yearly basis as an extension of the company and contains contributions from  Swedish and International artists and participating dancers and choreographers.
Weld Company 2016 are:
Caroline Byström (S), Per Sacklén (S) Josefine Larson Olin (S) Anna Westberg (S),Sybrig Dokter (NL/S), Robin Dingemans (GB/S), Marie Fahlin (S), Sandra Lolax (FI), Noah Hellwig (S). Andrea Svensson, Disa Krosness, Hanna Strandberg och Robert Malmborg.
Invited choreographer: Rebecka Stillman
Weld Company 2015 are:
Caroline Byström (S), Per Sacklén (S) Josefine Larson Olin (S) Anna Westberg (S),Sybrig Dokter (NL/S), Robin Dingemans (GB/S), Marie Fahlin (S), Sandra Lolax (FI), Noah Hellwig (S). Andrea Svensson, Disa Krosness and Hanna Strandberg.
Invited choreographers: Rebecka Stillman, Shannon Cooney (CA/DE), Rebecca Chentinell and Alice Chauchat (FR).
Weld Company 2014 are:
Caroline Byström (S), Elias Girod (FI), Per Sacklén (S) Pavle Heidler (HR), Josefine Larson Olin (S) and Anna Westberg (S)
Invited choreographers: Rebecka Stillman (SE) Julian Weber (DE) Margareta Åsberg (S)
Light: Ronald Hessman Costume: Erik Annerborna
Weld Company 2013 are:
Sybrig Dokter (NL/S), Robin Dingemans (GB/S), Marie Fahlin (S), Sandra Lolax (FI), Kajsa Sandström (S), Noah Hellwig (S).
Invited choreographers: Rebecka Stillman (SE), Michael Kliën (IE/AT), Litó Walkey (DE) and Efva Lilja (S).
Costume: Erik Annerborn, Light: Anton Andersson
———
Weld is an artist-run platform in Sweden for developing and presenting choreographic works. Interested in a critical discourse around production and distribution Weld has since 2006 produced, co-produced and presented choreographic works, arranged thematic festivals, symposiums and talks. Weld is supporting a wide group of young or established artists, mainly from the field of dance, but also projects coming from visual art, theory or music. Weld Company will be a new focal point that will run for three years. It is initiated and conceptualised by dancer/choreographer/artistic director Anna Koch.
Read more at www.weld.se

Collaborators:
Andrea Svensson

Andrea is living in Stockholm, started dancing as a kid and has been working as a dancer since 1992 after studying at Ballet Academy in Stockholm. She is currently at DA and has been working with a number of projects including contemporary choreographers and companies, performance ,musicals, television, jazzdance projects, shows,  film, video, theater, opera and most recently performing for kids and babies as well as touring in Europe and US with The Knifes "Shaking the habitual show". The collective work in its many forms has always been present and interesting to her as a dancer, coworker and as a former union board member. To be a part of Weld Company feels like a great opportunity to take part of the past,present and future at the same time.
Always in-between, never belonging completely to one genre has become a tool to stay open and curious about new (or old) ideas.How to approach every new project in an honest way can be seen as a dance of its own. Things of interest right now is how dancers knowledge can be traced and presented and how does layers of knowledge show itself, and to whom does it show.
Disa Krosness
is educated at The Danish National School of Performing Arts and works as a freelance dancer, choreographer and producer in Stockholm. She recently choreographed Do you feel Lucky? with premiere at the home stage Tegelscenen in Hökarängen. In fall 2015, Disa created Pefect. Tajming, in collaboration with Erika Pekula Pettersson for Dans i Nord and will tour with her and Erika's Piece Öde(s)högar as a part of Dansnät Sverige during spring 2016. January 2016 she will premiere with her own work, Try Human, with support of The Swedish Arts Council, The Swedish Arts Grants Committee and Stockholms Culture Administration. She is also taking part as choreographer in the inter Nordic project Parts of Life, a collaboration between the herself (SE), Vapaa Kollektivii (FI) and the composer Úlfur Eldjárn (IS) with premiere in Kanneltalo, Finland, in Feb 2017. Read more about her work at disakrosness.com
Caroline Pyo Soon Byström
is a choreographer and dancer. Her workings take on their expression in indeterminable certainties as art objects. In her latest works she has been interested in staging inbetweenship, and also in what she calls 'stagers' or generators of atmospheres. She performed in pieces by Anna MacRae (NZL/AU), Diego Gil (ARG/NED), Paz Rojo (ESP), and was invited to the evening Dans(koncept)dans by Anna Koch, and the festival Y si dejamos de ser (artistas)? Madrid. 2012 she was a danceWeb Europe scholar. Caroline is educated at the Masterprogramme of Choreography, DOCH, directed by Frédéric Gies and Jefta van Dinther, The Institute for Applied Theatre Science, Giessen, Germany and S.E.A.D.

Elias Girod  (2014)                                 
is a freelance performer based in Stockholm. He graduated from The Finnish National Ballet School in 2007 and got a bachelor degree in contemporary dance in 2013, after studying at the Theater Academy of Helsinki and The University of Dance and Circus in Stockholm. Between 2007-2010, Elias worked in Europa Dance in France and in The Vanemuine Theatre in Estonia. During this year Elias has worked with Les Gens d'Uterpan, Gaël Sesboué, Mirko Guido, Mia Malviniemi, Mette Ingvartsen, Aleksandar Georgiev and Tromäki Dance Company. Elias is also part of a site-specific performance collective called ReAc.
Pavle Heidler (2014)
works as freelance artist: dancer, dance maker, performer, collaborator and artistic assistant; also writer and teacher of dance to professionals and non-professionals alike.. He is educated at SEAD in Salzburg at P.A.R.T.S in Brussels and is finishing a MA at DOCH, Stockholms Uniarts. Pavle creates projects on his own as well as in various collaborations. At the moment he is as well dancing with Cristina Caprioli, CCAP. Pavle has his own reviewing site were he keeps up to date with the Stockholm performance scene.

Josefine Larsson Ohlin
Josefine has a background in the visual arts and is trained in singing and acting. She has her dance education from Balettakademien in Stockholm and did her master in New Performative Practices at Stockholm University College of Dance and Circus. Her work within the performing arts is centred on experimental processes primarily dealing with politics and history. Her focus on dance is a means to produce shifts in contemporary hegemonies and proposing non-canonised knowledge perspectives. As a part of her master degree project, Josefine was manager for W.I.S.P. (Women and transgender persons In Swedish Performing Arts), running the project Feministic Organisation in Arts. Josefine has on-going collaborations with dance artists Juan Francisco Maldonado (MX), Nefeli Oikonomou (GR/SE) and Igor Koruga (SRB/DE).

Per Sacklén      
has worked professionally as a dancer since 1984. He lives and works in Stockholm as a dancer, choreographer and occasional teacher. The fundament of his training is classical ballet which has led him to join repertoar companies in Stockholm, Pittsburgh and Toronto. In the mid 90's his focus started to shift towards more contemporary dancing and has since then also worked as a freelancer with choreographers Per Jonsson, Örjan Andersson, Cristina Caprioli among others. Around that time Per also started choreographing.1997 he co-founded the dance collective Räserbyrån. Being a member at Fylkingen, where most of Räserbyråns work has been shown, a lot of his work revolves around improvisation in connection to improvised music. Per is the father of four lovely children.
Anna Westberg
is a dancer and choreographer who has worked for twentyfive years with Gothenburg as a base. Mainly, she has been linked to the venue Atalante where she collaborated with choreographers Gunilla Witt, Eva Ingemarsson and Gun Lund and her own works. Her movement language is shaped by her classical dance background, different release techniques and yoga. She has devoted much of her artistic work to improvisation as a performance practice, both as a soloist in collaboration with the musicians, and the group Floke. Together with doublebassist Nina de Heney she has run an annual festival, Dance'nBass, dedicated to improvised dance and music.
After this season with Weld Company, she will work on her project The Electracomplex, a solo that is based on the music of the early female electroacoustic composers.
Sybrig Dokter
What am I doing here?:At this moment in time it is exciting and a challenge to be in a company made up out of choreographers/dancers and work together in processes that are short and fast. There is the element of being part of a group, and Weld functions as an umbrella that gives us shelter, but at the same time this umbrella is quite demanding and we need to construct it continuously and rather then hiding us it offers exposure and feedback.As a freelance choreographer and performer it can get quite lonely and being in a company offers the chance to be in a on-going dialogue. Working as a dancer with a number of choreographers gives another context to what I have constructed over the years of working in this field in myself. A way of writing over what is there without erasing it, but possibly creating another text in another language that I will have to decipher and learn to speak with.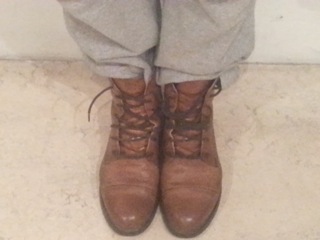 Sybrig Dokter works as a choreographer and performer in the field of contemporary dance, but also moves within the visual arts and contemporary theatre. She has her base in the physical, choreographed, body. She was educated as a dancer at Codarts, Roterdam and at various studios in London and New York.
Selected works and projects: June 2013, I believe(something happens), solo, at Festival:Display organised by Koreografiska Konstitutet at Weld, Stockholm. Manuskriptet Dodo:MOU, idea description Malin Elgán, initiated concept Koreografiska Konstitutet, solo, december 2012. Farfrom, collaboration with composer Ann Rosén, Digital Art Center, Stockholm.
Performer in For Your Eyes Only by Peter Stamer, Vienna, Berlin and Stockholm. Performer in Trafo, a short film by Paul Horn, Vienna. Participation in Tandem Ukr/Mol as a cultural manager, initiated by ECF and MitOst. In the frame of Inside Out: 4 video works, Circulation I – IV, Lviv(collaboration with Ingrid Cogne, Sergiy Petlyuk and Vlod Kaufman). Circulation I – IV will be shown at Dance
www.sybrigdokter.com
Robin Dingemans

What am I doing here?:From a young age I just had to dance, somehow from the beginning it was as much about theories and ideas activating space and people as it was about a dynamic athletic body (including wanting to jump as high as this guy called Baryshnikov I had seen on TV). I started dance classes when I was seven years old in a remote part of New Zealand, it was a weird thing for a kiwi boy to do and not easy socially sometimes, luckily my grandfather loved Fred Astaire (and science), my mum art (and books), my dad theatre, sports and politics. I come from generations of gentle rebels, no one in my family ever questioned my unusual choice. I feel very fortunate to have worked in a vast diversity of choreographies and settings as a dance artists, as a freelancer you get use to some projects fitting better than others. From the first event, and many after, I have attended at Weld I have felt very much at home, like the house I grew up in it's a place of dance, science, art, books, theatre, politics – and some lovely people! and a place to grow in. It's great to feel at home when you are born 17,000 kms away, so it's an honour to be invited to be in Weld Company, that a place that fits me thinks I fit it.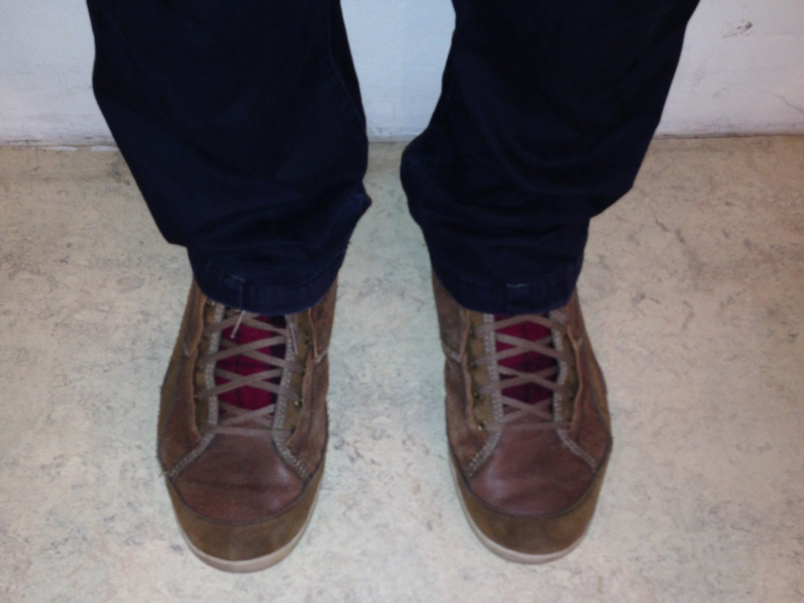 Robin Dingemans is a choreographer, performer and teacher. His works have been supported and commissioned by many different organisations in the UK and internationally including The Place, ArtsCross Beijing, Sadler's Wells, Dance4, Pavilion Dance, Dansateliers Rotterdam, Escalator Dance and London Contemporary Dance School. Current creations are being supported by the inaugural Greenwich Dance Trinity Laban Compass Commission and Dansce Dialogues 2. He was recently awarded an Arts and Humanities Research Council scholarship to conduct a Practice as Research MRes via Roehampton University. In 2009 he was nominated Outstanding Male Performance by the UK Critics Circle National Dance Awards. He has performed in works of Fevered Sleep, Station House Opera, DV8 Physical Theatre, Requardt & Rosenberg, Ricochet, Protein, Theatre Rites, Yvon Bonenfant, les gens d'Uterpan and many more. Originally from New Zealand Robin was based in the UK from 1998 and now works in Sweden and the UK. www.robindingemans.com
Marie Fahlin
What am I doing here?:I'm visiting the dancer in me. I'm dancing choreographies freed from my Über-Ich. I'm moving in others ideas and work. I'm doing the work, thinking the work. I'm the dance.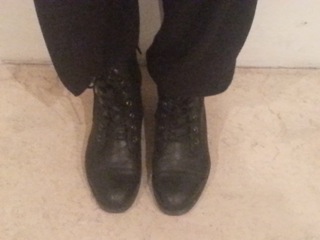 Marie Fahlin is a choreographer, educated at School for New Dance Development. Fahlin has created more than 40 works for stages, the art scene and site-specifics. Her interest lies in transgressions between material, sculpture and choreography in her own works together with other artists, and transitions between positions and roles within the choreographic field such as choreographer, curator and dancer.
Together with Rebecca Chentinell she's running the organization Koreografiska Konstitutet that curates festival:display, upcoming projects are, among others, the magazine Koreografisk Journal. Fahlin is choreographer and research assistant in the research project Music in Movement by Stefan Östersjö (The Swedish Research Council) and together with Filippa Arrias, artist and senior lecturer, she's carrying out the artistic development project Unheimliche Verbindungen at The Royal Institute of Art.
Recent works 2013 include the film 7 stories, Seattle, and the installation Go to Hell at R1, Stockholm, both within Music in Movement, and the project Unheimliche Verfalschungen with Filippa Arrias.
Noah Hellwig
What am I doing here?:I am in Weld Company because I see it as an opportunity to meet, work and exchange ideas with people that that I haven't met before from different fields than I've mostly worked in. I want to explore my perception of choreography and to be part of this possibly initiation to working as a dance company in a new way.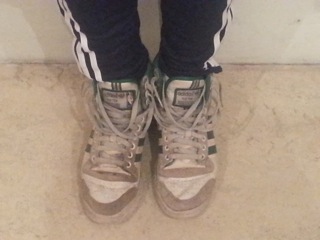 Noah Hellwig is from Stockholm and graduated at Royal Swedish Ballet School 2009. 2010, he Received upon graduation a Bachelor of Arts in Professional Dance and Performance with First Class Honours at Central School of Ballet. Noah has danced with Ballet Ireland in Romeo & Julia (2010 and 2012), Scheherazade (2011) and Cinderella (2013). He participated in Nordic Baroque Dancers cooperation with Compagnie l'Eventail at Drottningholms Slottsteater 2011, danced in Julius Caesar at Folkoperan 2012, worked at Weld with Anna Koch's Omprövning (2012) and did Renaud in Renaud et Armide with Compagnie l'Eventail at Royal de Versailles and Opéra-Comique in Paris (2012). Noah received Central School Award for Choreography 2010 and Ballet Central Award 2010. He also participated in Central Friends Trust Awards. Where he won first price with his own solo choreography.
Sandra Lolax
What am I doing here?:I want to learn about choreography and dance through choreography and dance.
I want to do it being part of a group. I want to experience the possibilities of expression this specific form of organizing ourselves can have. I want to look for things I don't know among and in between the things I know.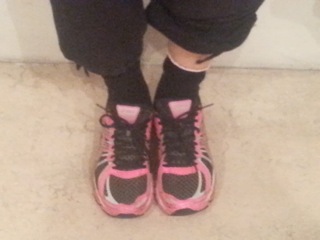 Sandra Lolax has worked with dance and choreography since 2007. She studied at Balettakademien in Stockholm 2004-2007 and has since then been based in Berlin and Finland. In her work, Sandra has taken interest in methods and procedures on how to produce choreography, and in how one could construct systems that function according to new truths or logical rules. She investigates in which ways choreography could systematize imagination. Sandra collaborates continuously with choreographers Stina Nyberg and Rosalind Goldberg. She has worked as a performer with choreographers such as Deborah Hay, Maya M. Carrolll (née Lipsker), Anne-Mareike Hess, Mårten Spångberg, Carl Knif and Miriam Horwitz.
Kajsa Sandström (2014)

What am I doing here?:During the recent years I've ran several artistic projects on my own and together with colleagues. Artistic questions were based on my background as a dancer. Working freelance a lot of time was spent on organization. I needed a break from the surrounding production to focus on other aspects and was very lucky as Anna contacted me then. I feel excited now to nourish myself with a full time job as a dancer. I worked with choreographers and companies in Belgium and France but I haven't worked for other choreographers in Sweden before. Weld Company's framework and questions regarding movement, today and yesterday, inspires me on a personal level as well as in relation to current questions on dance and choreography in Sweden. I feel happy to be here, to physically explore different perspectives in this context and with this group!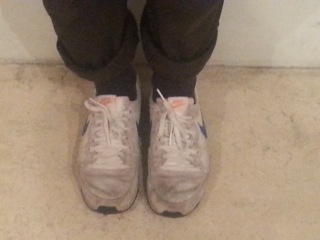 Kajsa Sandström works professionally with dance and choreography since 2004. She worked as dancer with Cie Kubilai Khan Investigations (FR) 2008-2010 and choreographer Mette Ingvartsen (DK) 2003-2007. Since 2006 Kajsa develops artistic projects, often in collaboration with artists from dance related fields, amongst: I need a witness to perform 2008 and In the Mirror- A solo choreography in the footsteps of Maya Deren 2009. Her recent solo These Images Are Written On My Body premiered at MDT in March 2013 and was further presented at Movement Research at the Judson Church, NYC. She studies Video at the Royal Institute of Art in Stockholm, 2013- 14.
Kajsa was a student at PARTS, Brussels 2000- 2004. www.kajsasandstrom.se/bio/
Rebecka Stillman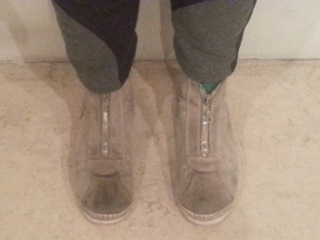 usually has diverse functions in projects moving in and around choreography. Rebecka is primary interested in protocol controlled choreographic processes and is especially found of ways of working where you won´t know what the end product will be like. She often works in terms of translation or transposition. She is educated at Balettakademin in Stockholm, The Royal Swedish Ballet School, Stockholm University, SEAD (Salzburg) and DOCH.
Rebecka helped to start the performing arts group ches:co, active 2006-2010. Later on she has participated in artistic constellations national and international and she has also been engaged in projects initierad by others. Among them Susanne Jaresand, Eleanor Bauer, Ludvig Daae, Anna Koch, Mårten Spångberg, Yukiko Shinozaki and Heine Avdal. She also works in a more admistrative role i the new project Maximum Spaces.
Litó Walkey
is a performer and choreographer based in Berlin. She studied at the School for New Dance Development in Amsterdam and was a member of the Chicago-based performance company Goat Island from 2002-2009. Her own projects have been presented in Europe and America: 'wings raised to a second power'; 'The Missing Dance No.7', 'instanded', 'To fight a duel' and 'Like that, like this'.Litó has worked with choreographers Vera Mantero and Martine Piscani and she maintains ongoing collaborations with artists such as Lucy Cash, Alice Chauchat, Boris Hauf and Martin Nachbar. Her teaching focuses on collaborative methods and forms of writing dance, and she is currently developing a practice around 'performance directives', supported by fabrik Potsdam. Litó is an Associate Lecturer at the Inter-University Center for Dance Berlin.lito.klingt.org
Efva Lilja

is an artist working with and through choreography as text, drawings, films and dance. She is professor of choreography and the Vice-Chancellor of DOCH, a post she is leaving by the end of December. Efva is an activist, engaged in several art forum, organizations and networks for the development of artistic research and for the representation of art in society. From January 2014 she will be the expert on artistic research at the Swedish Ministry of Education and from that position continue to work for artists opportunities to do research in their art.
www.efvalilja.se
Michael Kliën
Michael Kliën´s artistic practice encompasses interdisciplinary thinking, critical writing, curatorial projects, and centrally, choreographic works equally at home in the Performing as well as the Fine Arts. Kliën´s choreographies have been performed and situated in many countries across the world. Commissions include Ballett Frankfurt, ZKM (Karlsruhe), Tanzquartier Wien and the Vienna Volksoper; exhibitions include IMMA (Irish Museum of Modern Art) and Hayward Gallery, London.
He received a PhD from the Edinburgh College of Art in 2009 and, as a committed teacher, has been lecturing about his findings at numerous distinguished academic and non-academic institutions. He has been co-founder and Artistic Director of the London based arts group Barriedale Operahouse (1994­2000) and Artistic Director/CEO of Daghdha Dance Company (www.daghdha.org) 2003-­2011 and a founding member of the Institute of Social Choreography in Frankfurt. Based in Greece and Ireland.
www.michaelklien.com